Digital Art of Boats on Columbia River
Sitting along the bank of the Columbia river, you see a lot of ship and boat traffic to and from the ocean. I decided to try Corel's Painter to add a different view of these images.
Digital Art via Painter to created these images of ship and boat traffic on the Columbia River.  I wanted to incorporate a different view of my photographs.

Freighter on Columbia River using Photoshop and Painter.  Painter used a Thick Flat brush in a cloner process..  Images augmented with color and blending brushes.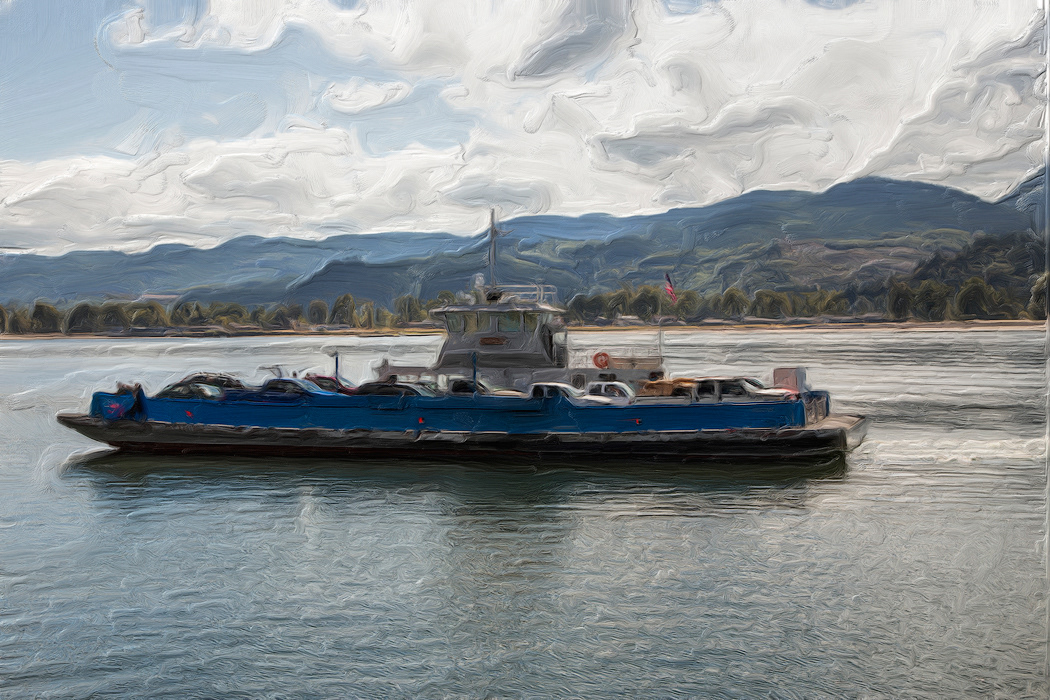 Local ferry which runs across the Columbia river between Washington and Oregon states.   Results achieved using oil brush in modifying the original photo. via the Painters cloning process.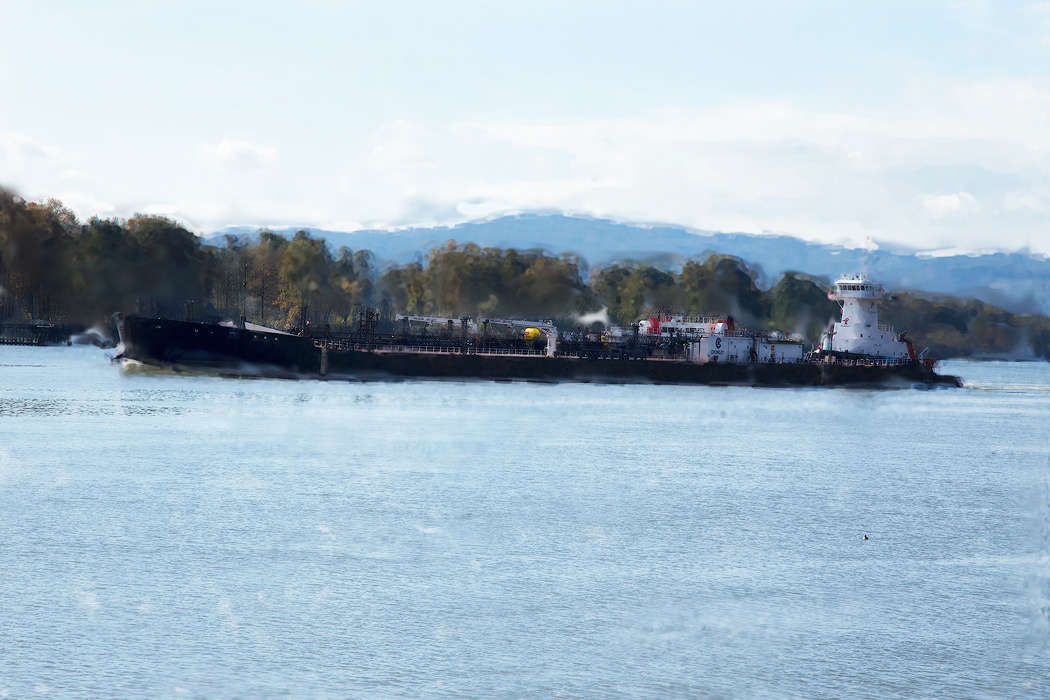 These barges are the work horses of the Columbia river after the freighters are unloaded.  Used a Melt brush in the cloning process and augmented with color and detail brushes.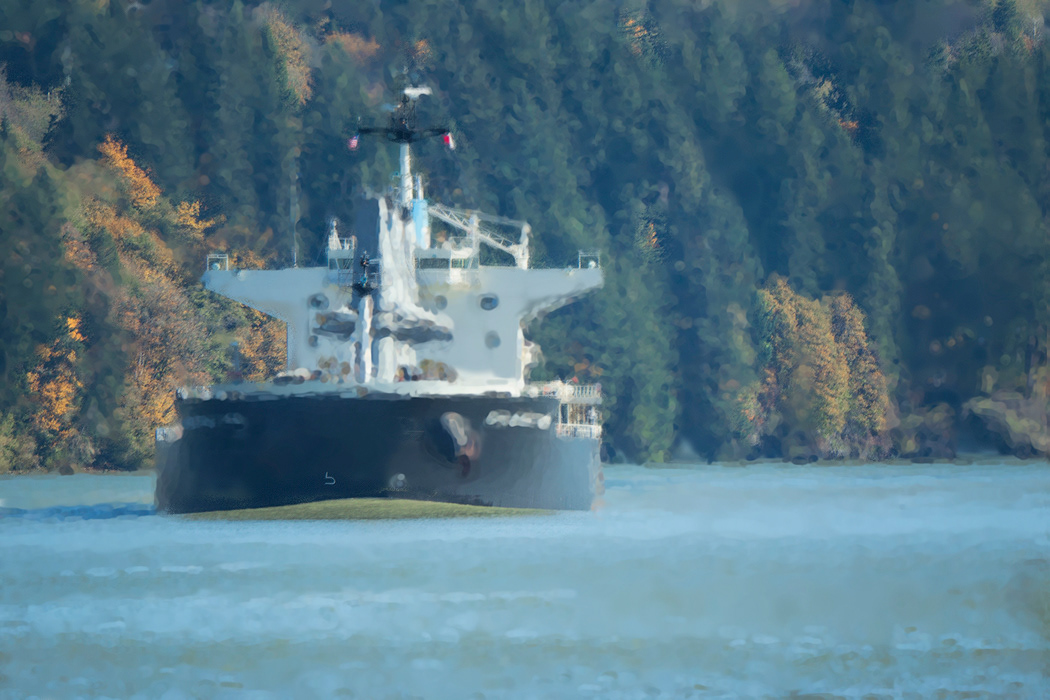 Digital Pastel Chalk used in the photo cloning process of this freighter heading out to sea.  More color and detail brushes to complete this photo.