Silver Frost II
Silver frost on trees and plants. It does not happen often however it provides interesting images. All photos taken with Nexus 5x, 12mp camera.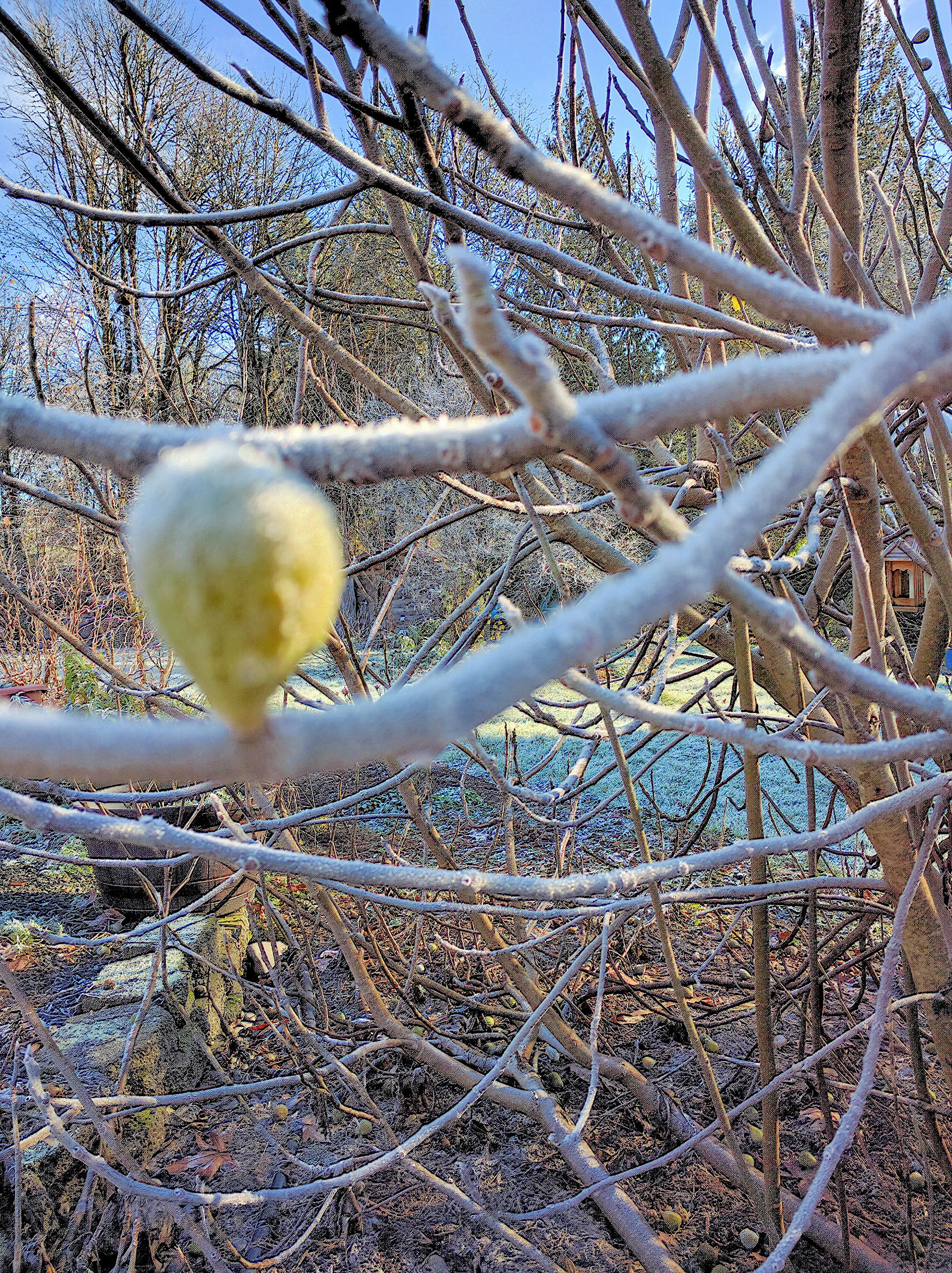 Foreground is a slightly out of focus fig with a view of the silver frost in the background.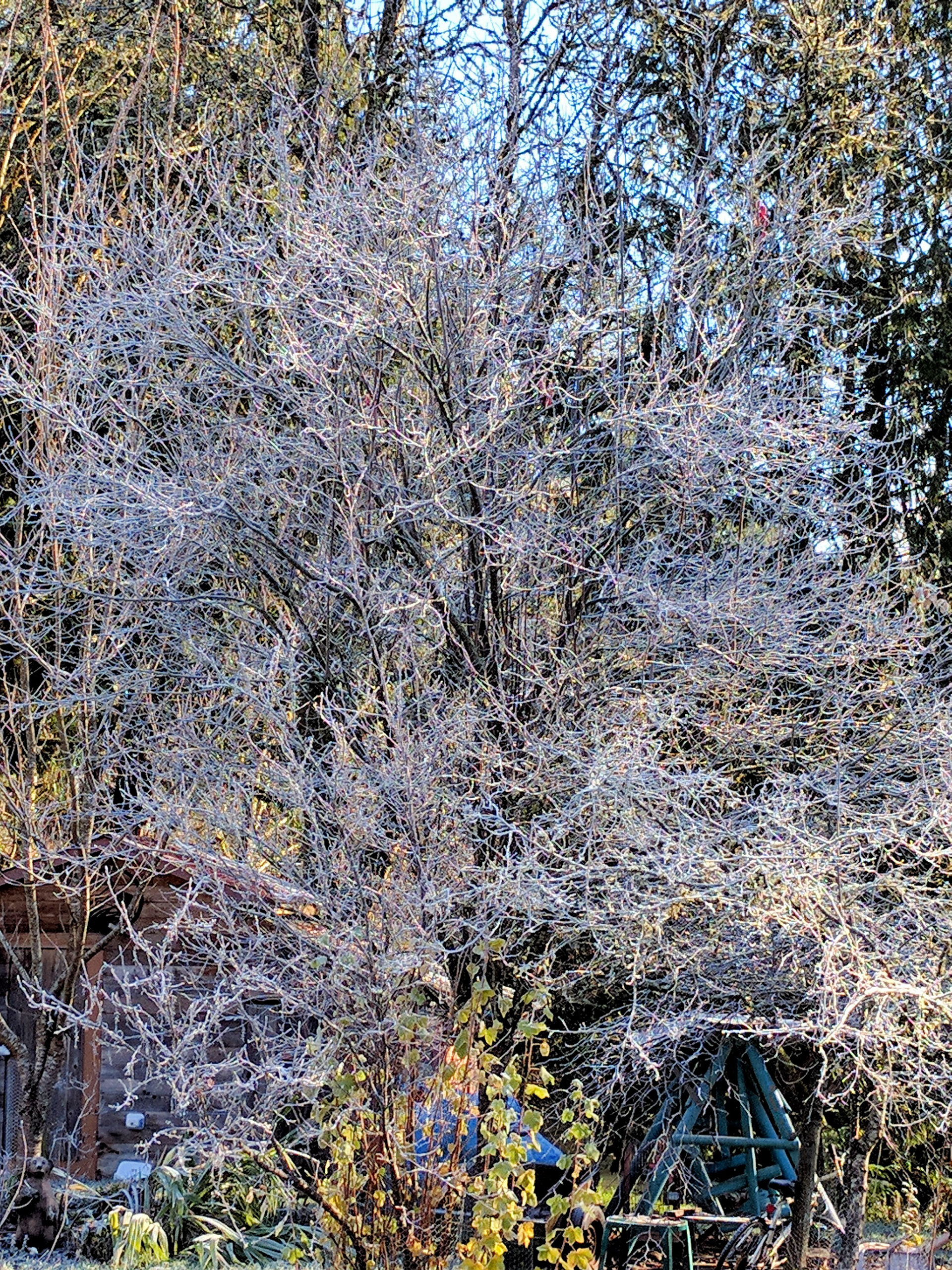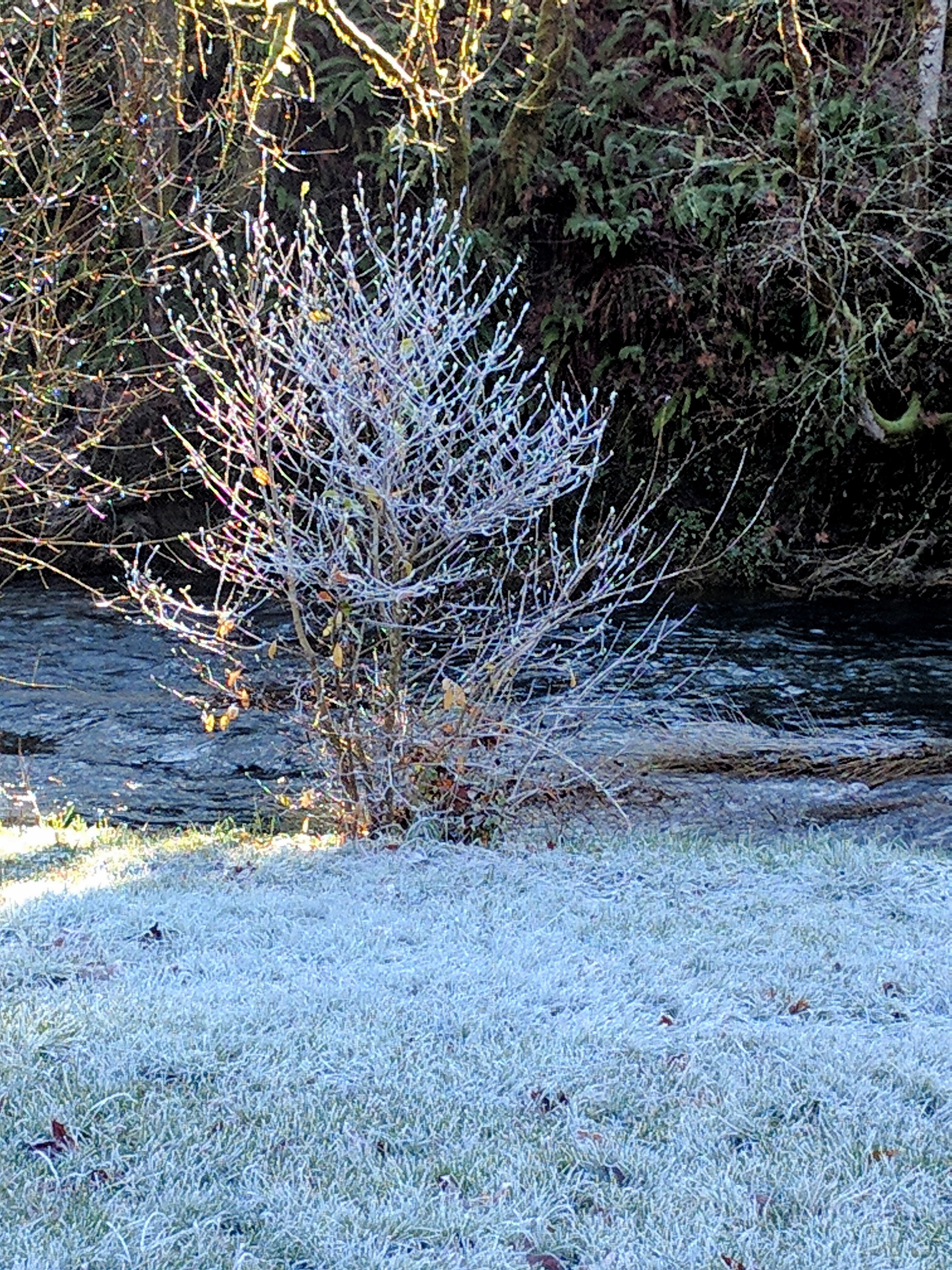 Silver frost on a tree by the stream.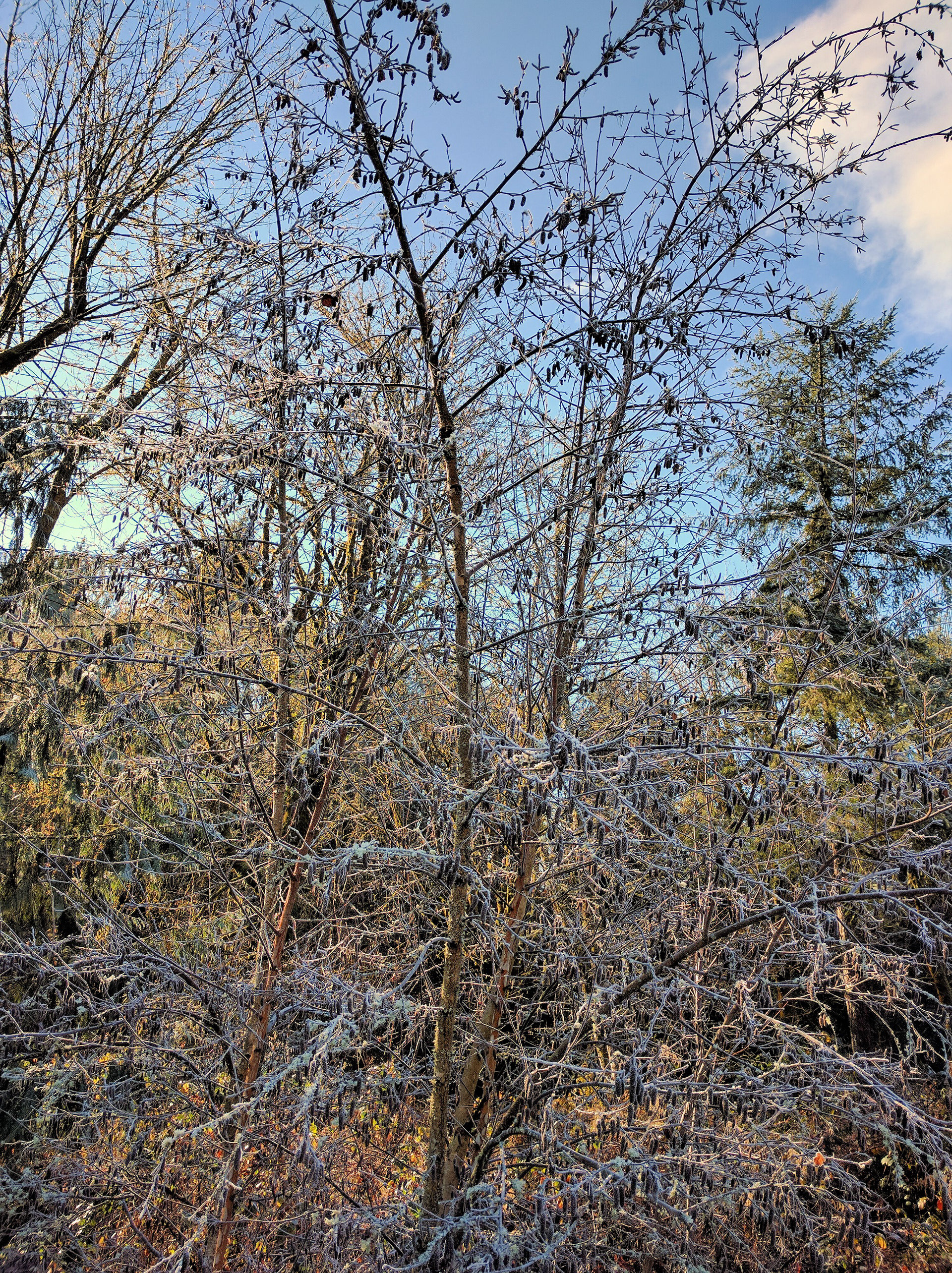 Silver frost on tree with golden hi-lites on trees in background.