We went to the only open fish and chips in the area, had a nice meal outside and took some pics.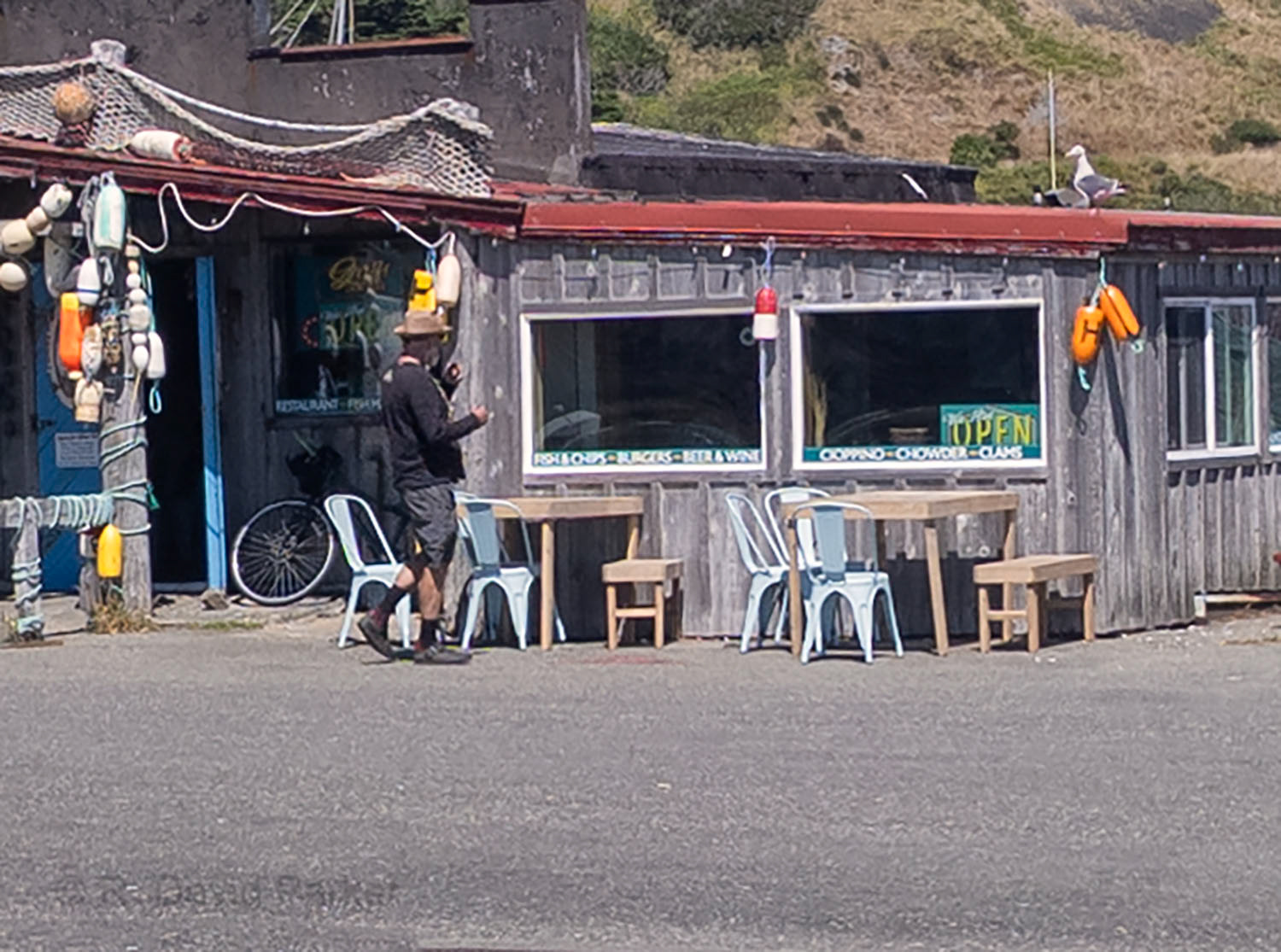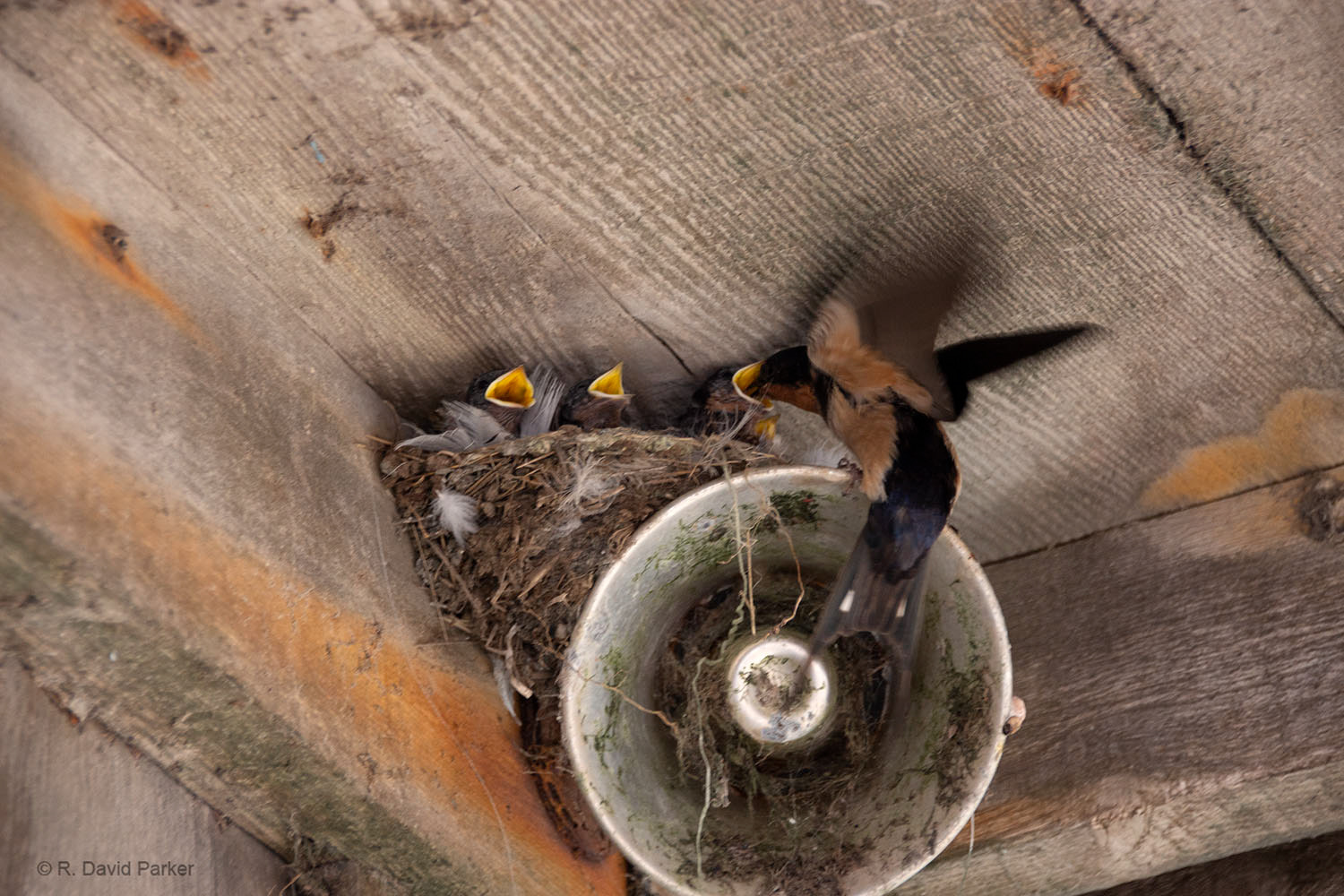 Over the main door, left side was a swallows nest.  We used the right side to enter for obvious reasons.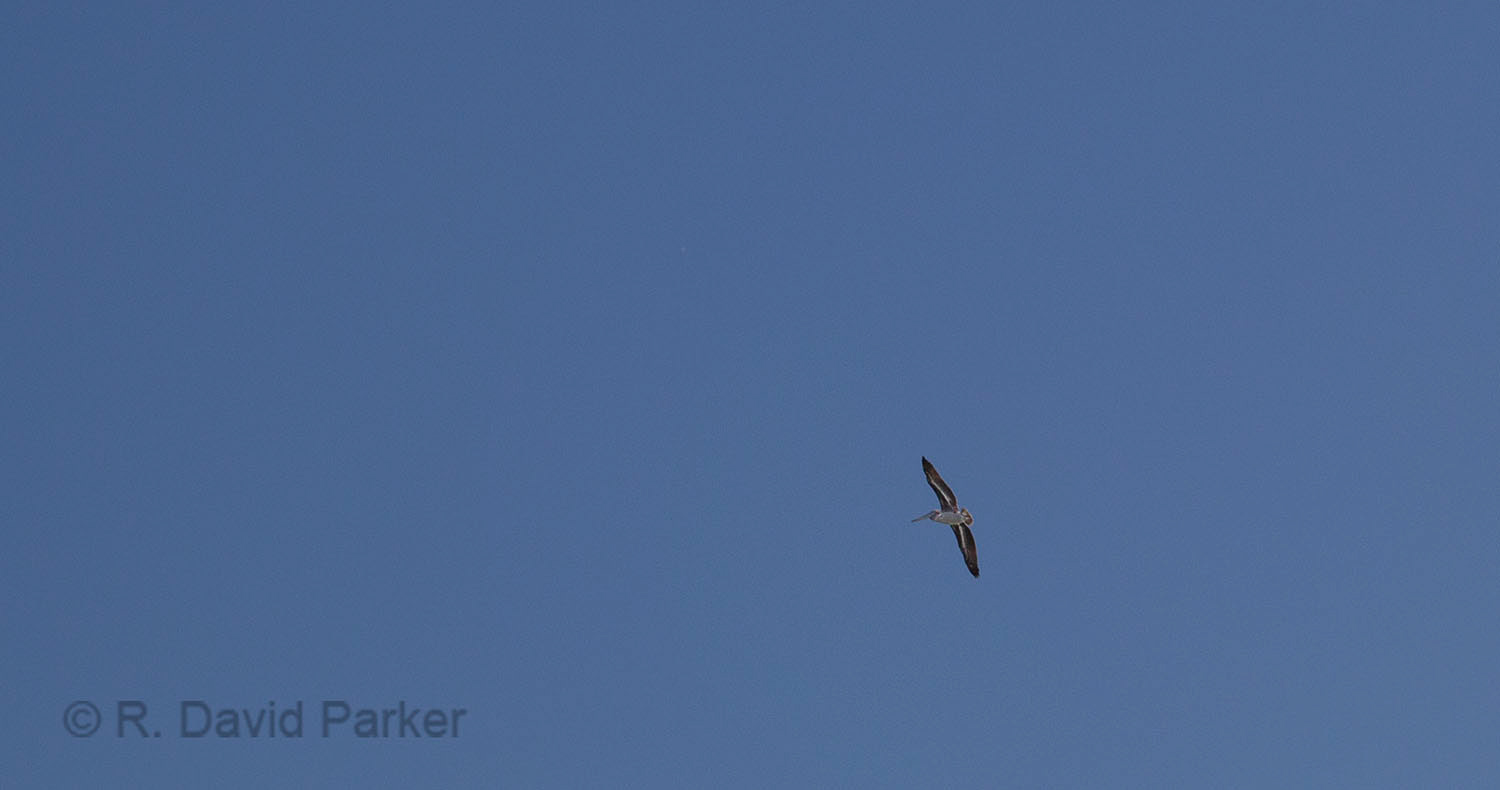 A lone pelican flew overhead.  They usually travel in groups so this was a little unusual.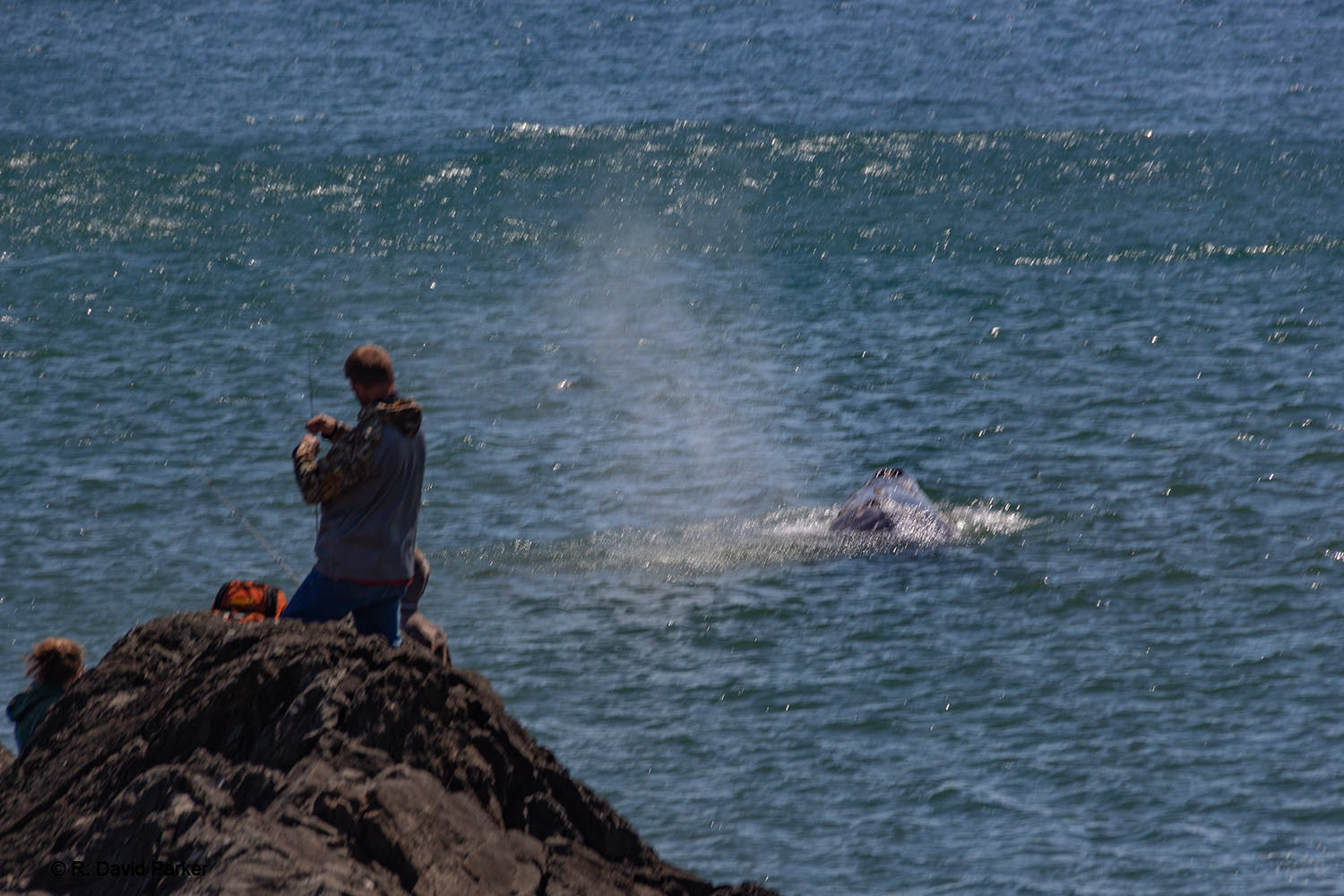 After lunch, a whale surface and started feeding along the shoreline.  It was difficult photography since we were facing the sun and it was bright.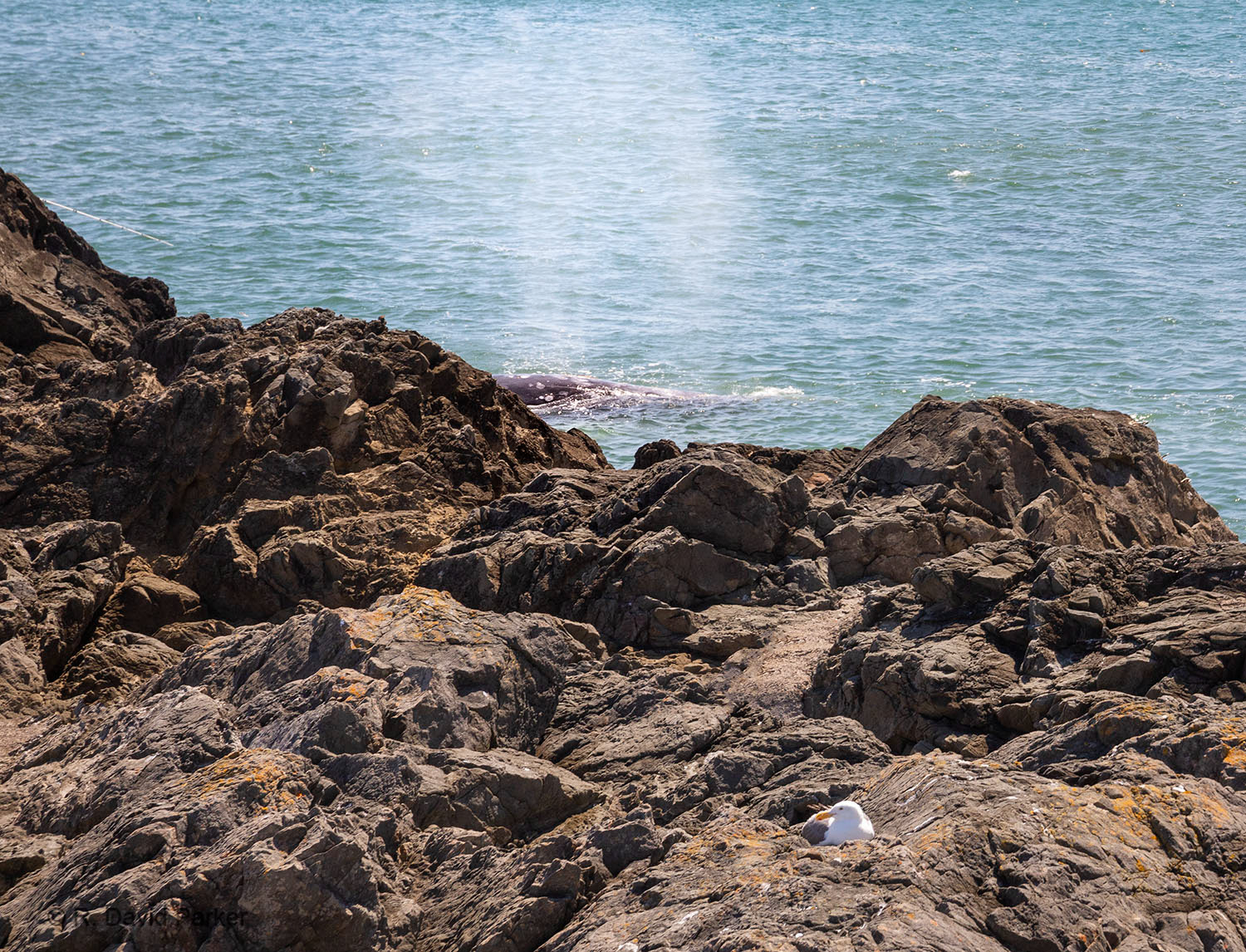 Another whale spout as the feeding continued.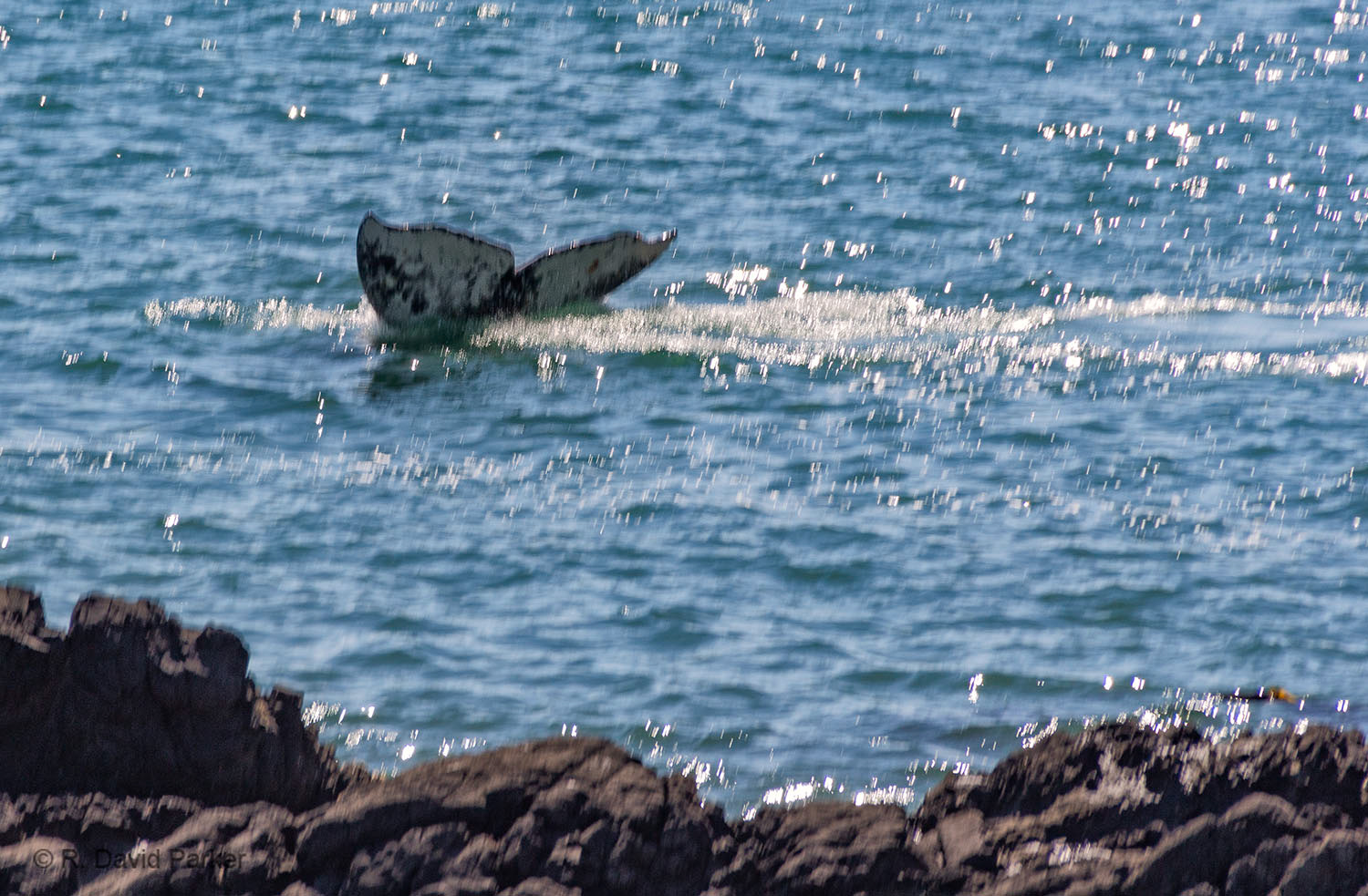 This was the last close picture we could get as it moved across the inlet to another place.