This is what chased me away from my coffee this morning.  A single ray of light coming through the clouds.  It has been cloudy and overcast for 2 days and now flash floods.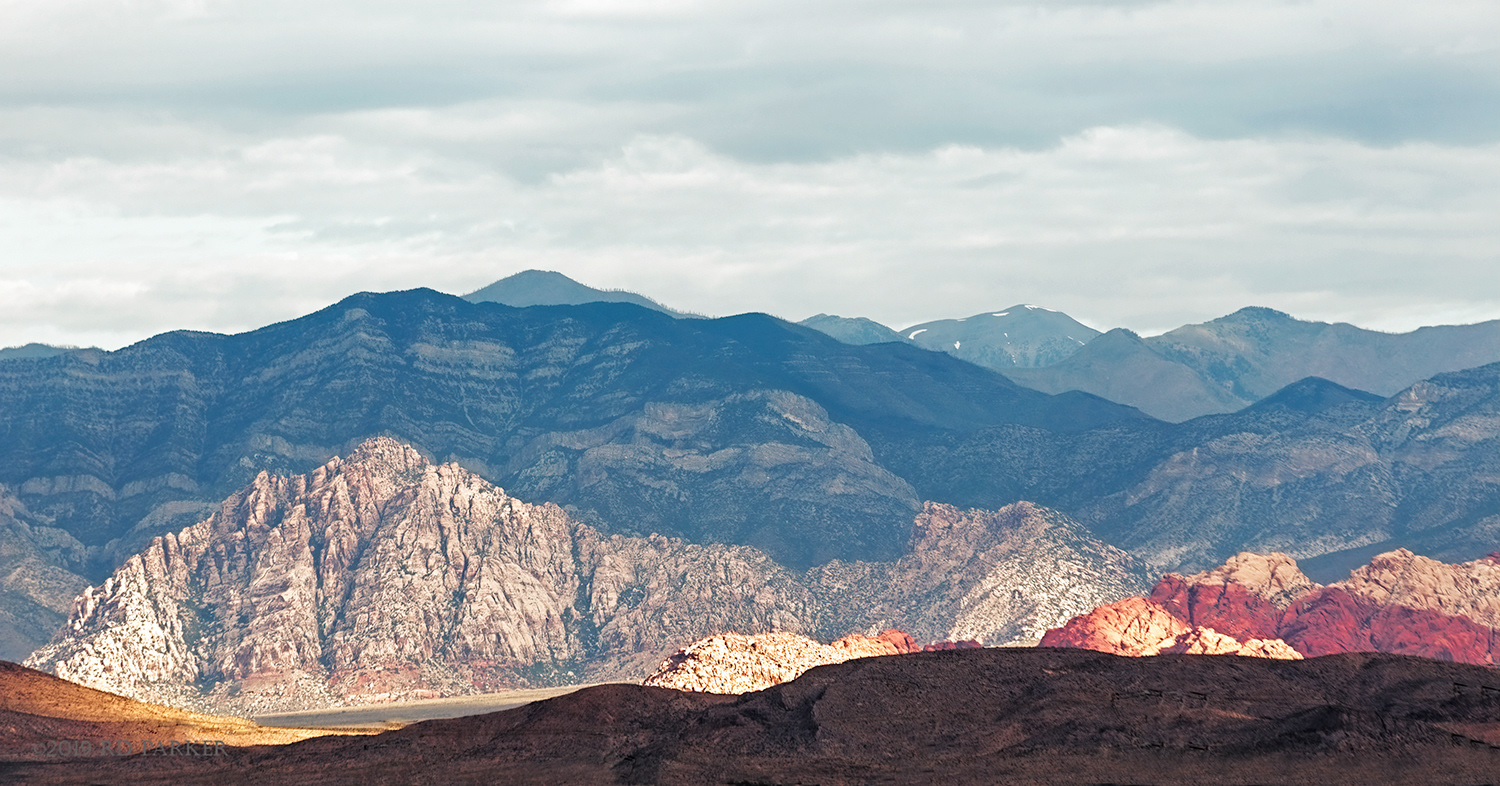 Later in the morning, the colors of the hill finally showed up.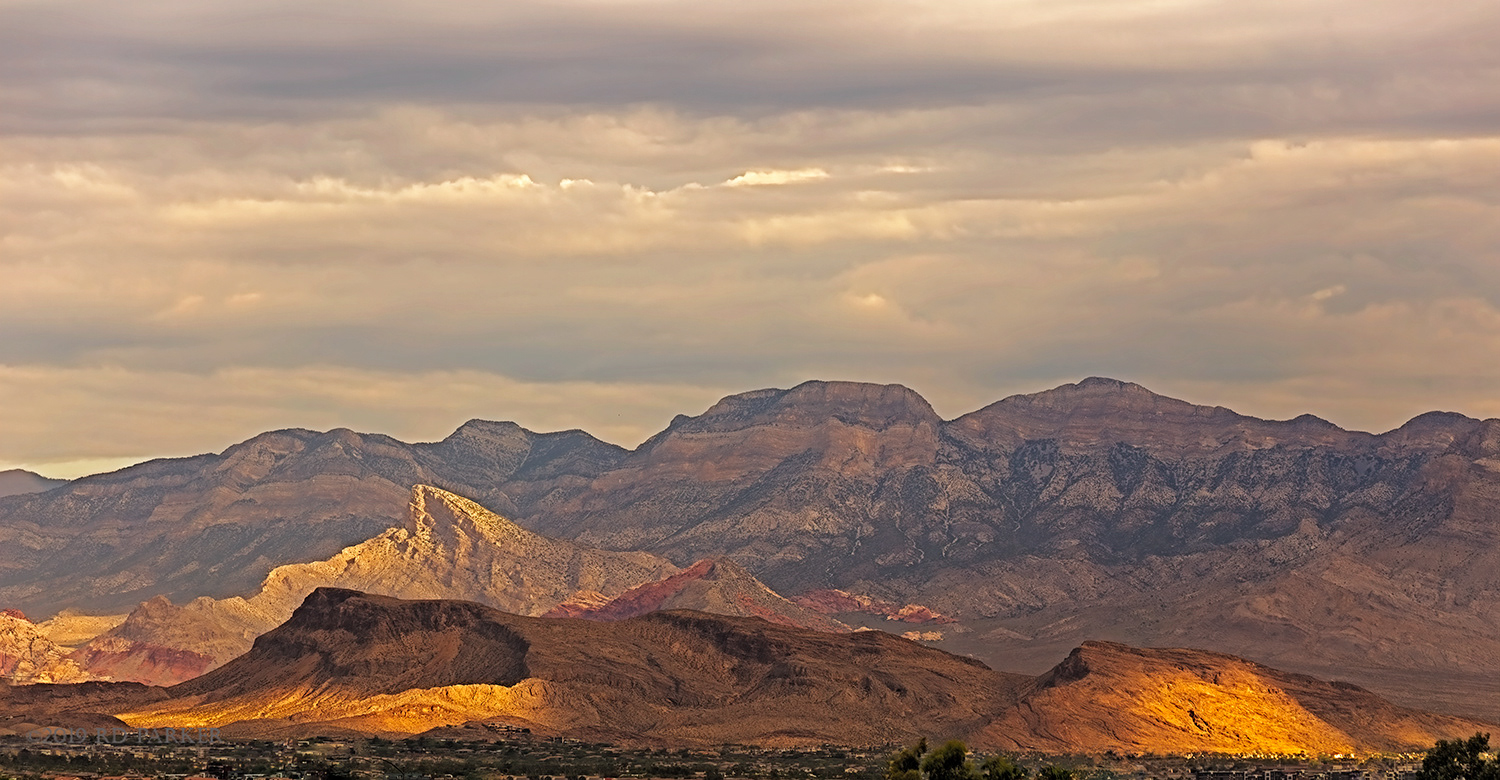 Even later, the sun was moving and hi-liting different areas.  I added some glow here to accentuate the light on the rocky areas, perhaps a little too much glow and it will make a great print though.