Dwarf sugar maple leaves cover in silver frost and frozen water drops.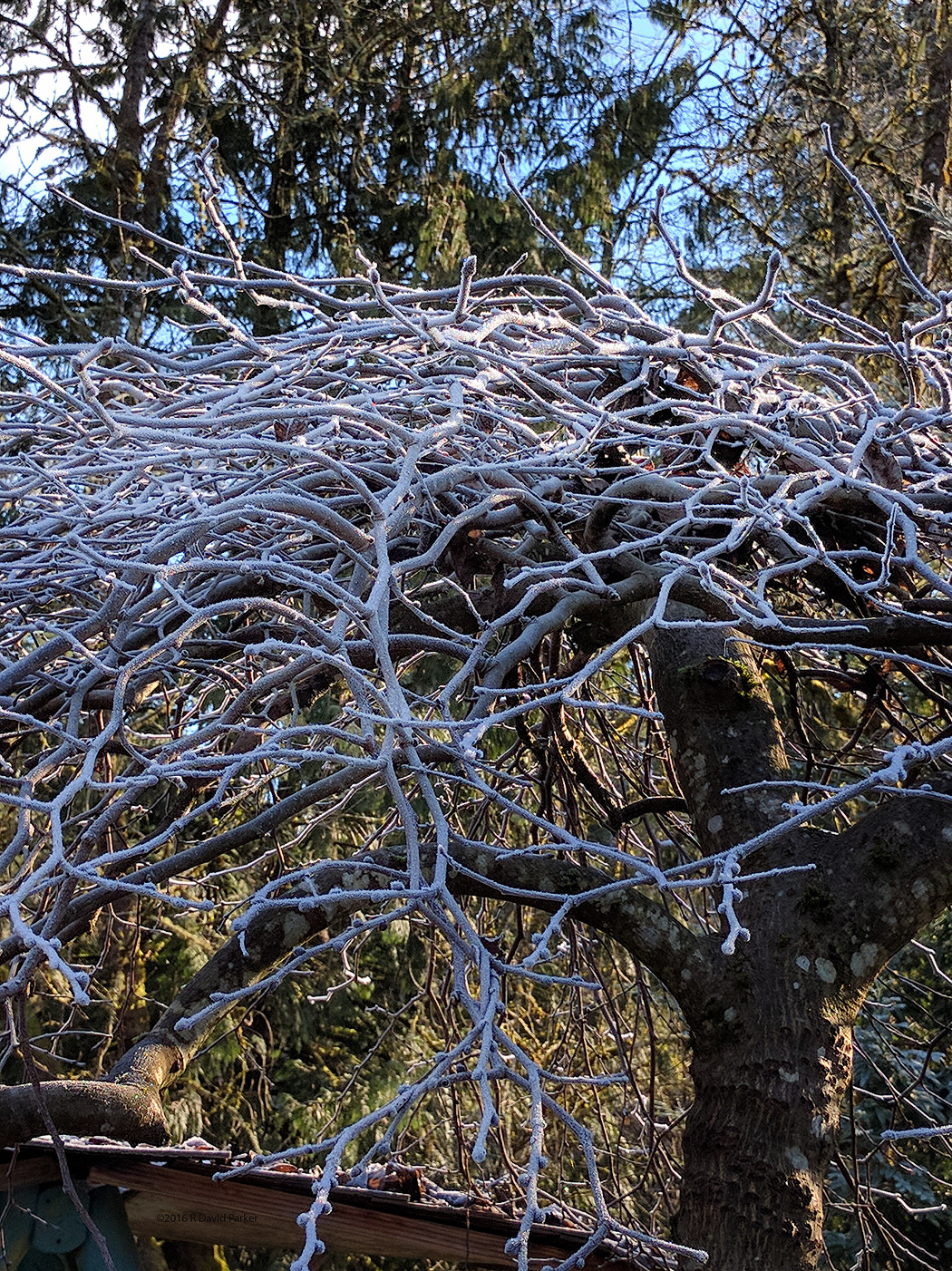 Camper-down elm tree covered with silver frost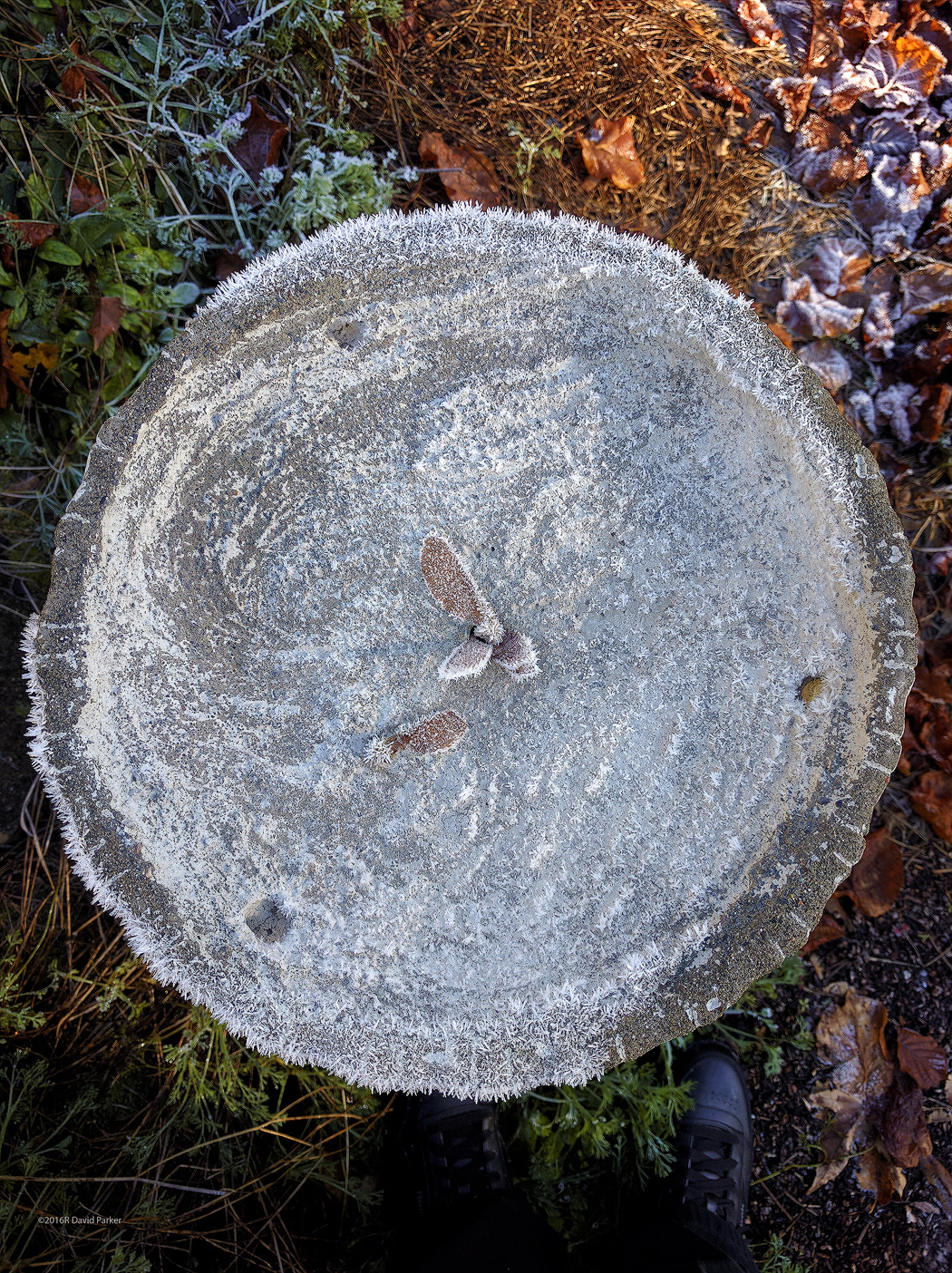 Small bird bath which maintained the silver frost coating.  Yes, those are my shoes in the photo which I could not avoid.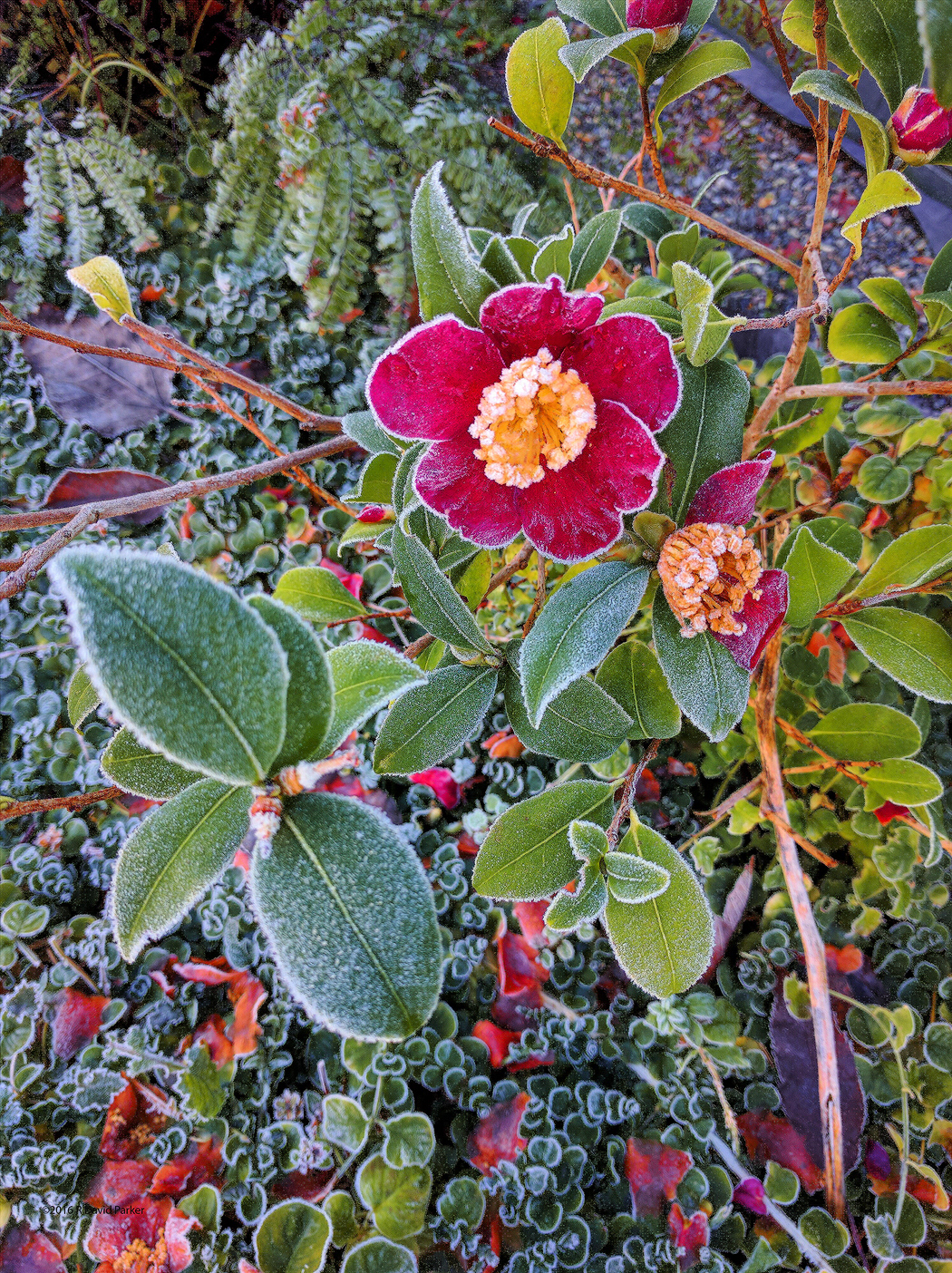 Carmelia flower rimmed with silver frost from last night's low temperatures and water vapor which was not fog.