Taken a couple days before the other pictures so water is different color which happens.  This is gooey-duck harvester returning to the docks.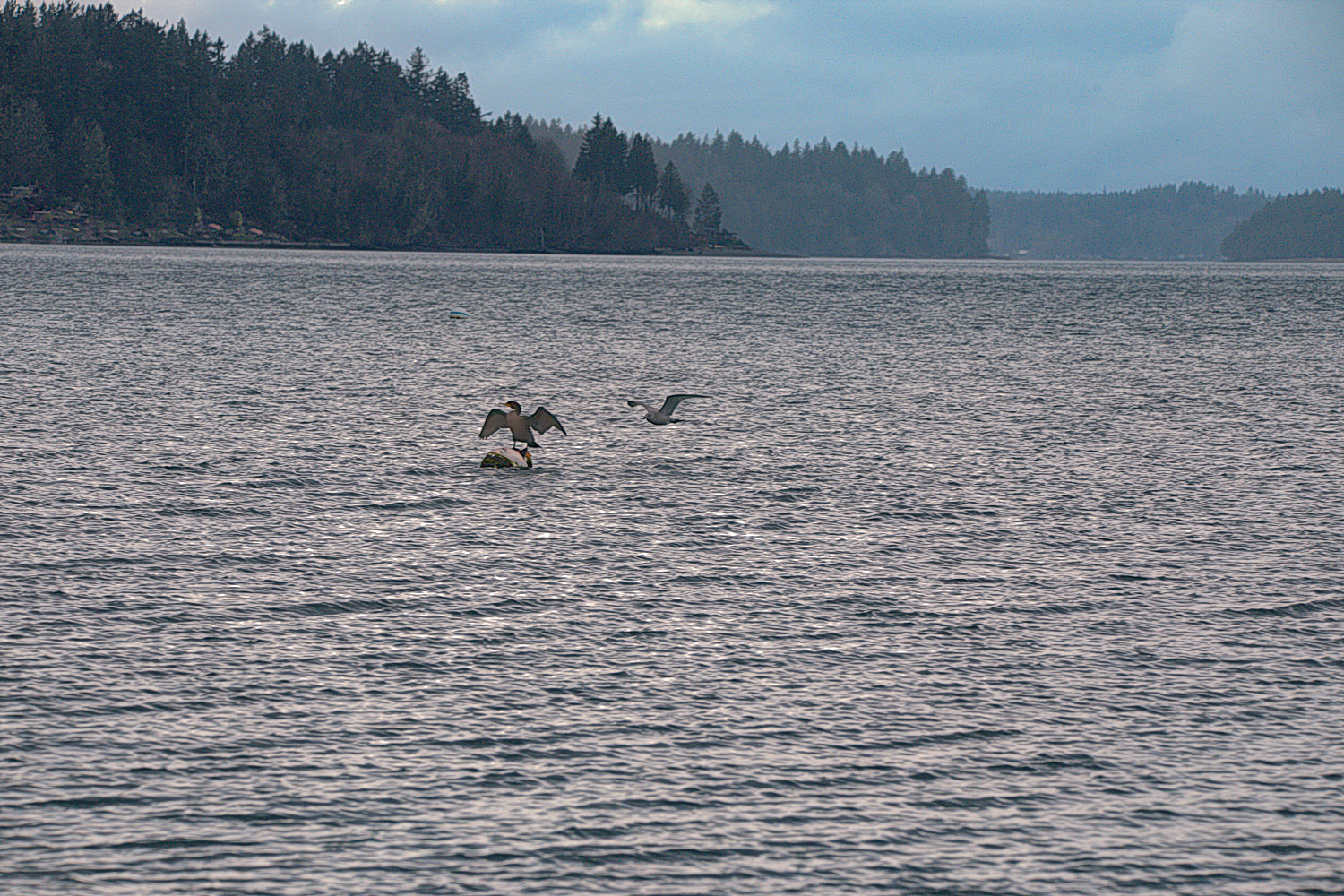 Cormorant drying off then buzzed by seagull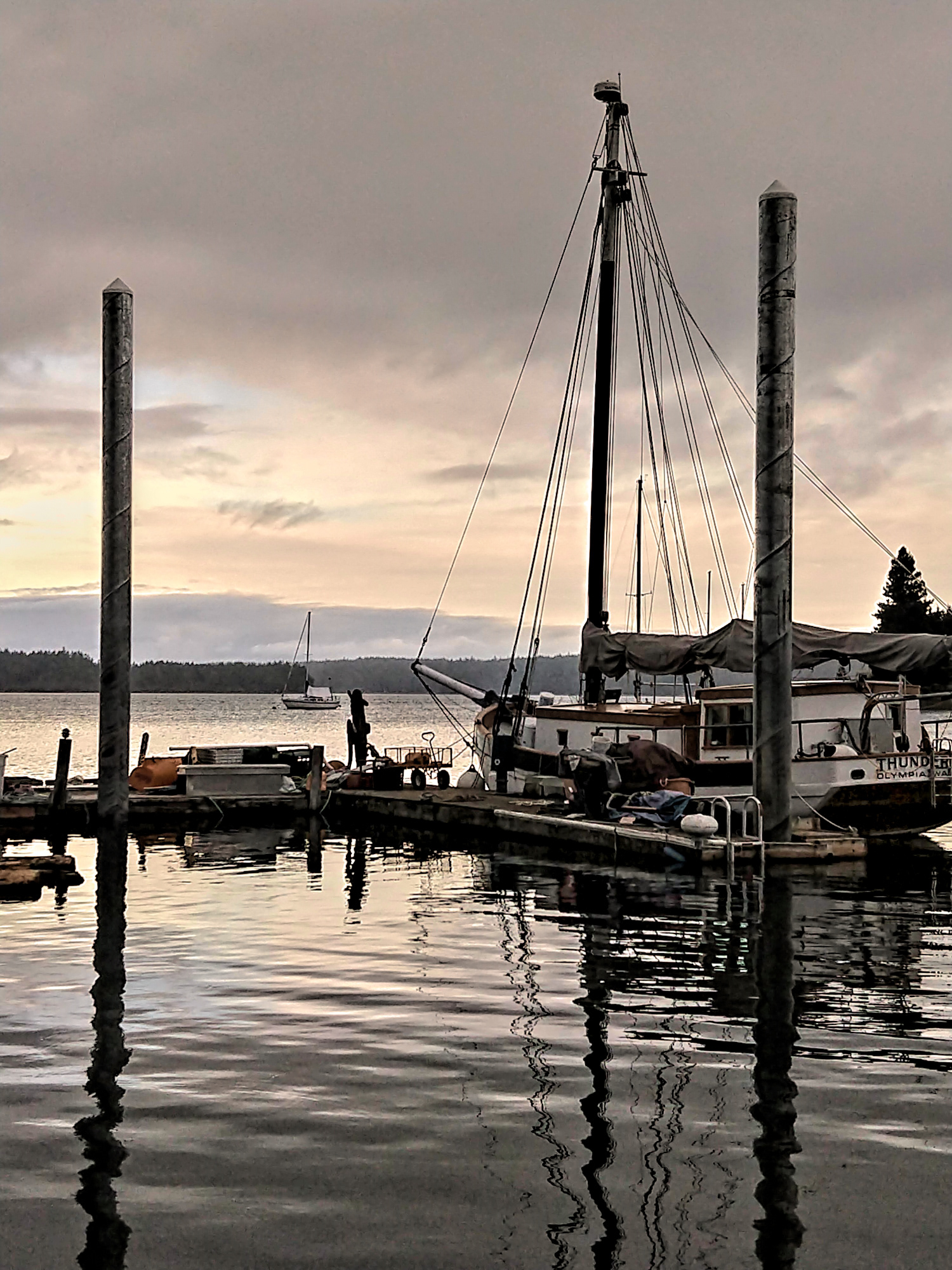 Camera club had the word-of-the-week as "towering" hence the tall pylons and masts.  Image taken with a Moto X4 smart phone.