The USAF Thunderbirds flew over Las Vegas as a "Thank You" to all the doctors, nurses, police, fire fighters, hospital workers and many more that I could not remember in dealing with covid-19 pandemic.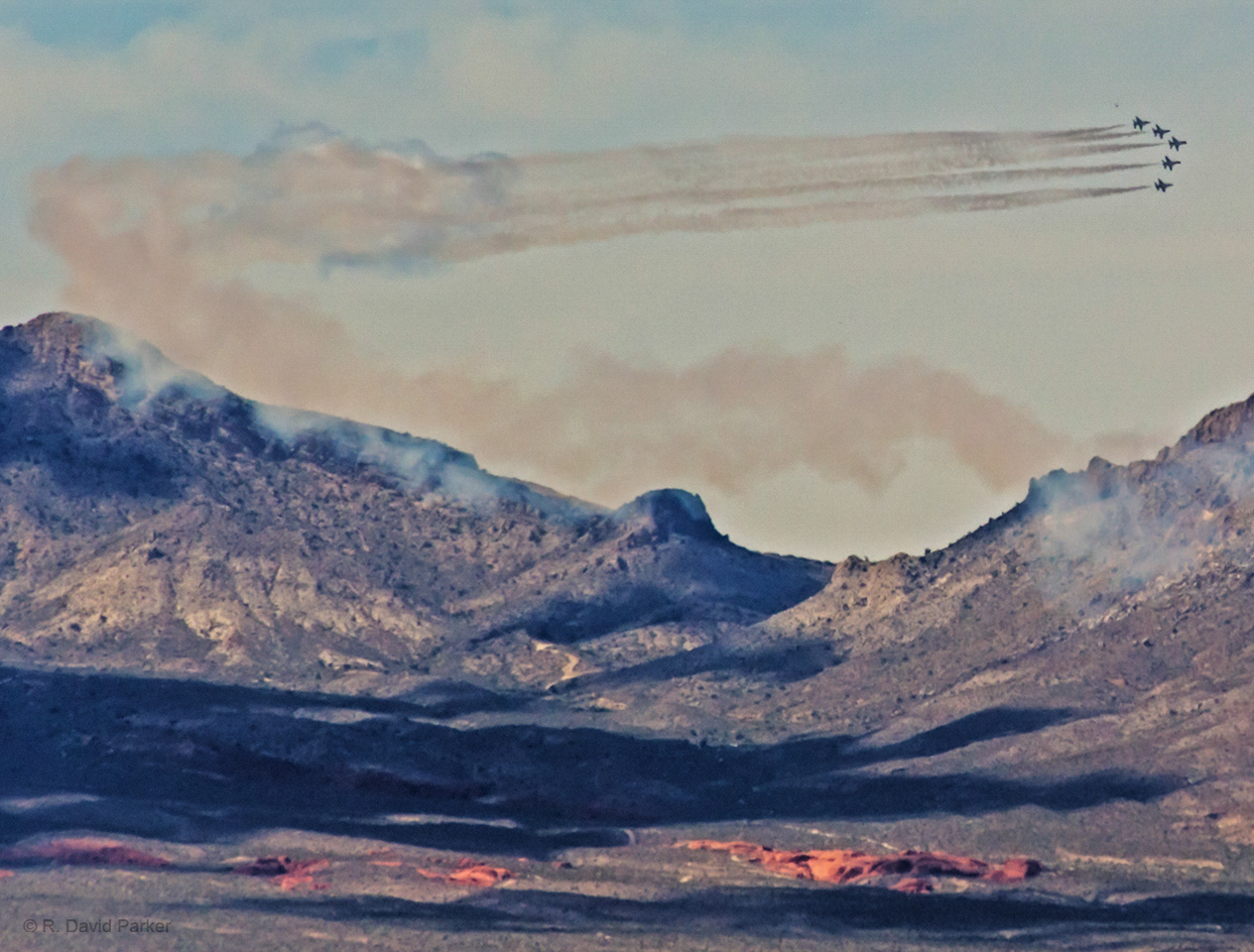 Over North Las Vegas making a turn to head towards us.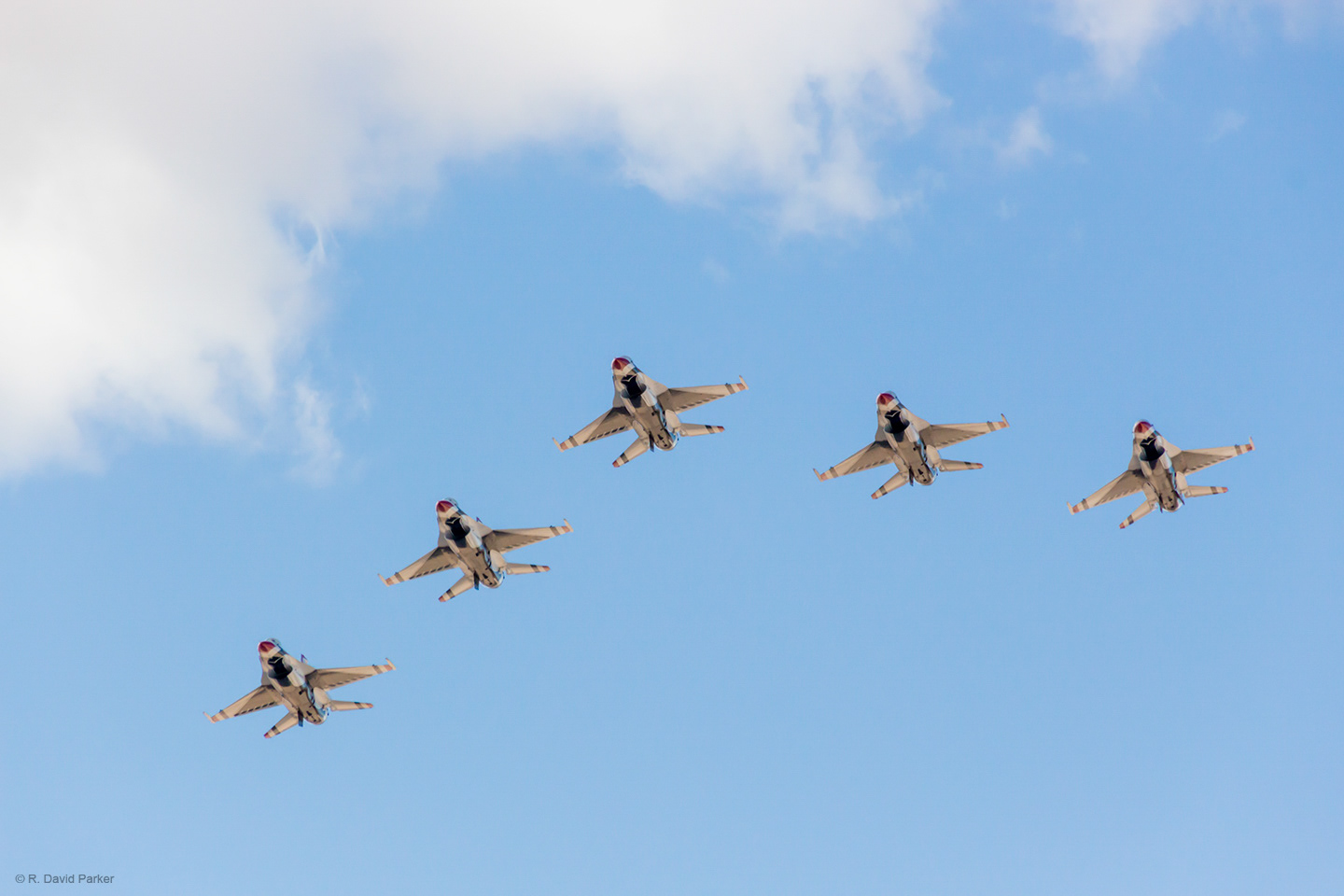 In formation flying overhead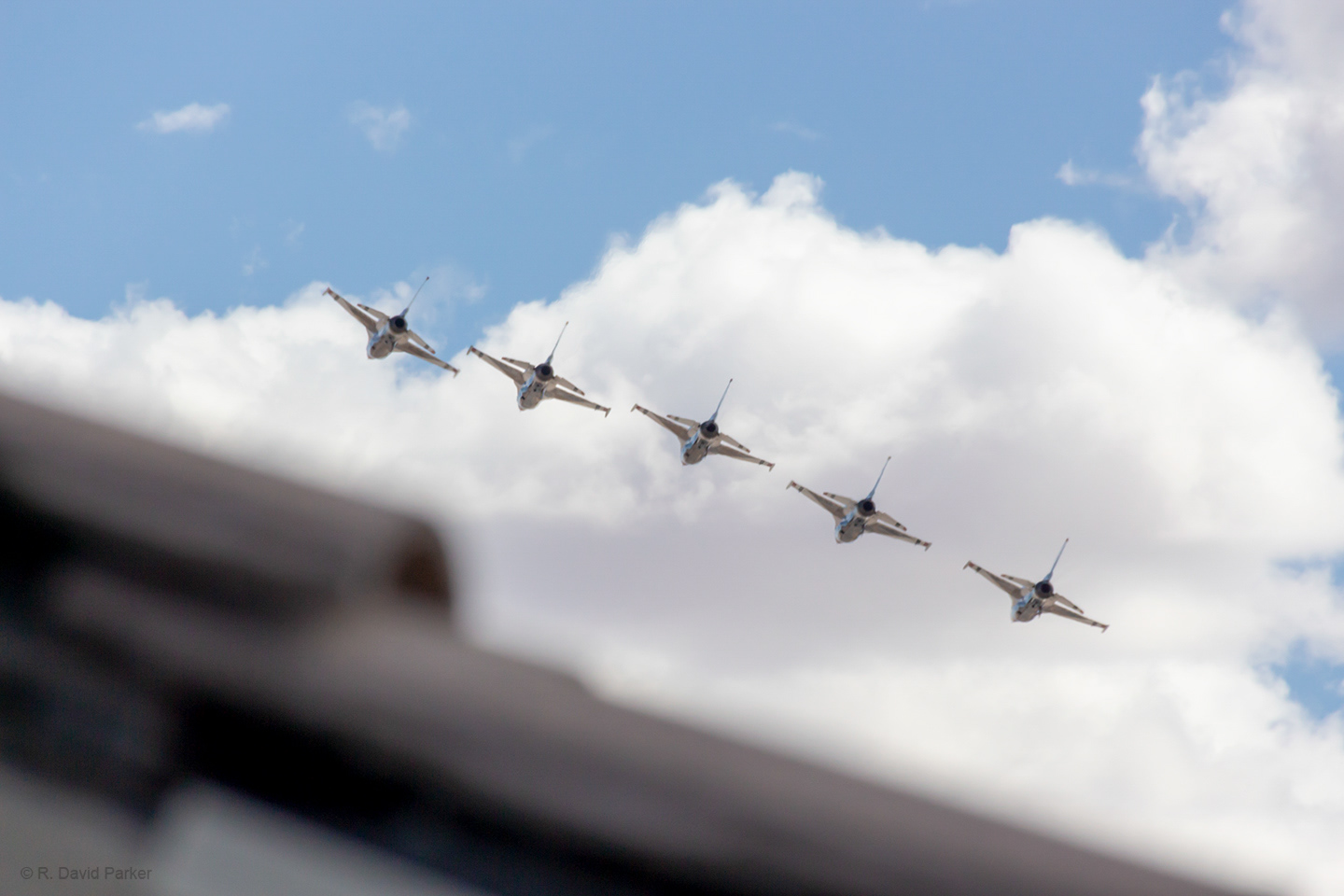 Do you want to guess how close overhead they were when the jets flew by?